A Valentine's day all the year round !
It is a Valentine's day anytime for a 2 nights stay minimum (except on french bank holidays) : A romantic stay with  dinner, cooked by myself with passion, will be fixed in the private living-rooms of the King Francois Suite or the Marguerite de Navarre .
Champagne, candles on the table and, for the Francois 1st Suite and the Claude de France room only, an open log fire (electric fire in the Marguerite de Navarre Suite).
Your table exclusively prepared for you 2, will be:
For the François 1st Suite and the Marguerite de Navarre Suite, in their private living-room,
For the Claude de France (green) room, in this large room near the fire,
For the Louise de Savoie (pink) room, in the veranda,
*
Enlightened by small lights in a romantic atmosphere !
*
The bottle of Champagne is included in the package: if you wish to appreciate it for aperitif, you can add some red, pinkish or white wine. I privilege the local production, "Aoc Côteaux du Giennois" of P. Poupat, 3 times gold medal in the Agricultural 2005 Examination in Paris. Price is 14 € for a 75cl bottle.
No stress: you choose yourself your time of dinner according to your time of arrival.
For your tranquillity and to remain "en tete a tete" following the subject "romantic", there will be no staff around you!
Do not hesitate, you will not regret this special formula "heart on the hand".
************************************************ 
Gastronomic Menu exemple (winter/spring 2018

)

Terrine d'écrevisses à l'armoricaine, crème légèrement citronnée ou

Assortiment de terrines "Retour de chasse", chutney et salade d'herbes

*******

Dos de saumon, crème à l'oseille, gratin dauphinois ou

Civet de sanglier façon Grand-Mère, gratin de légumes

*******

Crottin de Chavignol et sa salade d'herbes

*******

Gratin de fruits rouges, nuage de rhum ou

Coeur coulant chocolat, crème anglaise

************************************************
Prices FOR 2 NIGHTS with the Gastronomic Formula :
King François Suite or Marguerite de Navarre Suite, including 1 dinner on the arrival night (1st course, main dish, cheese, dessert, bread and CHAMPAGNE), 4 breakfasts, on a basis of 2 persons, 256 €.
Louise de Savoie (Pink) bedroom : 2 nights including 4 breakfasts, 1 dinner for 2 people (as upper), 226 €.
Claude de France (Green) bedroom : 2 nights including 4 breakfasts, 1 dinner for 2 people (as upper), 236 €.
You can add :
* dinners (75 € per dinner for 2 persons with wine AOC Coteaux du Giennois inclusive),
* nights (70 € in a room or 80 € in a Suite with breakfasts included),
* A bunch of 7 roses for 17 € (or 14 for 34 €)
Or we can book a table to a gastronomic restaurant (without astronomic prices !) for the 2nd night.
Also we can suggest visits to vineyards, interesting tourist attractions, walking and cycling tours in the area.
****************************************
Relaxation and fitness
In addition to our stay "A Valentine ! …" treat yourself to a moment of relaxation with a qualified beautician in your bedroom (depending on schedule and availability of the esthetician) with certified organic products "L'Atelier des Delices"

– Facial ** : Pause Clarity, (50 mn): 49 € or
Soothing or Moisturizer or Smoothing or Cleansing or Toning, (1h20) : 60 €
Nourishing, (1h20) : 70 €
– Relaxing or energizing or firmness massage ** , (1h) : 59 €
– Scrub +  relaxing or energizing or firmness massage ** , (1h30) : 80 €
– Wrap + Scrub +  relaxing or energizing or firmness Massage ** , (2 h) : 95 €
– Hand and feet Care (scrub, massage and manicure) : 50 €
You can also enjoy our Fitness Room with abdotraining,
rowing machine, bench

, step, indoor bike, table tennis, or our outdoor tennis court

 Swimming-pool, jacuzzi, sauna and hammam in Briare.
Check Availability (look for these ligns "En Amoureux…", Price and Book online (secure encrypted network) : click the blue box hereunder,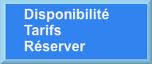 and your booking is guarantee, I will be waiting for you !
*********************************************
Conditions of Booking Summary
Because of our small size, cancellations affect us significantly, and leave us little chance to rebook the room originally booked . Hence the application of the conditions below:
In case of cancellation within the 10 days prior arrival date, the deposit of 50 % remains definitively acquired and the balance may be requested. Your credit card details will only be used in this case.
The payment for your stay will be made upon arrival by cash or immediate bank transfer  (no credit card, guarantee only ).
Arrival and departure:
Arrivals are expected between 17h and 19h30. We accept late arrivals until 22h save in exceptional cases and on request. The room must be vacated by 11:30.
Our rooms are strictly non -smoking.
Pets accepted under certain conditions and upon request.