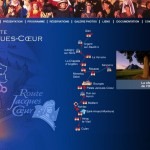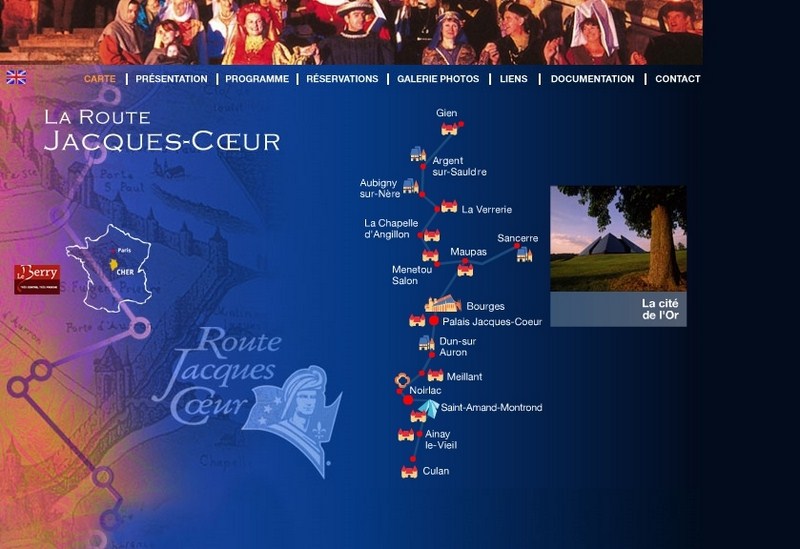 An association of private castles where sometimes it is the owner who will guide you through his home. Furnished and inhabited these places have a soul and charm that deserves your visit. Here is my non-exhaustive selection:
Château de La Bussiere: The first castle of the road, 15 miles north of us, built on a lake in the middle of a park, it houses a collection of fishing. The vegetable garden of 18 ° s. is remarkable and you can pick berries and vegetables in season!
Chateau de  Blancafort: down south, castle scents,
Aubigny sur Nere: Scottish stronghold, the city of Stuart, step ornate half-timbered houses, Gothic and Renaissance chateau church. Scottish festivals in July.
Château de Boucard: true medieval fortress, surrounded by high walls and protected by four corner towers. But when you enter the courtyard, then reworked in the apartments in the sixteenth century, surprise: it is transported in full Renaissance. Originality to discover! Classical music concerts during the summer.
Chateau de la Chapelle d' Angillon : go to the mysterious discovery of  the Grand Meaulnes (Alain Fournier museum)
Chateau de La Verrerie : elegant Renaissance residence on a romantic lake
Chateau de  Maupas: a unique collection of 887 earthenware plates in the stairwell. Vineyards, appellation Renardières
Chateau de Menetou-Salon : sumptuous property of a prince! Common house a collection of horse-drawn carriages and automobiles. Vineyards.

Last step not far from us : Bourges, a beautiful city with prestigious monuments.
For children: in all these castles, guided tours, games, picnic in the gardens, a whole program …